Gond folk arts
Gond painting that seemed to echo the aboriginal art of Australia. Its uniqueness lies in the signature dots and small strokes that build up in geometric textures within a animistic belief system expressed through animal and tree forms.
Shop Now
Godna Arts
The Mithila form practiced by the upper caste communities are slowly merging with the distinct styles, forms and colours of the lower caste Godna paintings. This form of painting evolved from the practice of Nattins, women in gypsy groups who tattooed the bodies of the very poor castes since they could not afford jewellery.

Godna is instantly recognizable for its cow dung based backgrounds and black outlined drawings, reimagining the original practice of tattooing.
Godna arts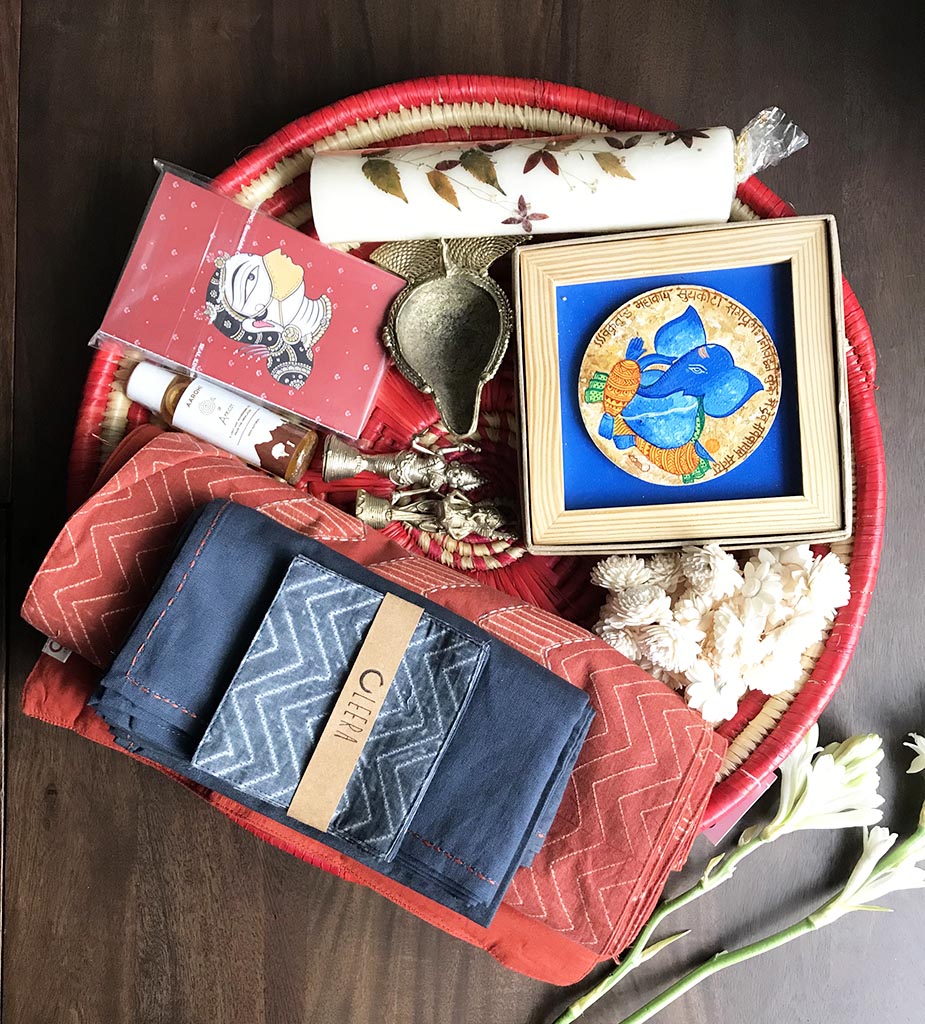 Gift Baskets
Dastkari Haat Samiti offers a range of Gift Baskets that span a season of almost 6 months of celebrations and festivities of all kinds. Lamps and flowers beautify any occasion and organic cosmetics beautify any person. Aromatics bring peace and trays are meant to denote warm hospitality. Take your pick!


Pick you basket!
Kalighat & Patachitra arts from West Bengal
Kalighat paintings are a tradition of religious art prevalent in West Bengal, India. The famous Kalighat paintings started off with illustrations of Hindu gods & deities, but quickly diversified to show a variety of topics from everyday life.

The Kalighat paintings originated from being items people would buy when they visited the Kalighat Kali Temple in West Bengal. The paintings have been around since the 19th century and have developed a lot over time.
See more
Imagining Gandhi Through Craft
A unique, first-ever tribute to Mahatma Gandhi through images created by craftspeople, each in a different textile, art and craft of India.
Products
Videos